Top 10 Best Hotels in Madrid
When you visit a place, the main concern is to find the best place to stay and get to know all the attractions that the destination has to offer. Today at Top10Hedonist we have prepared for you a list with the best hotels in
Madrid so you can choose the option that best suits your style and enjoy a carefree stay. Join us!
---
Four Seasons Hotel Madrid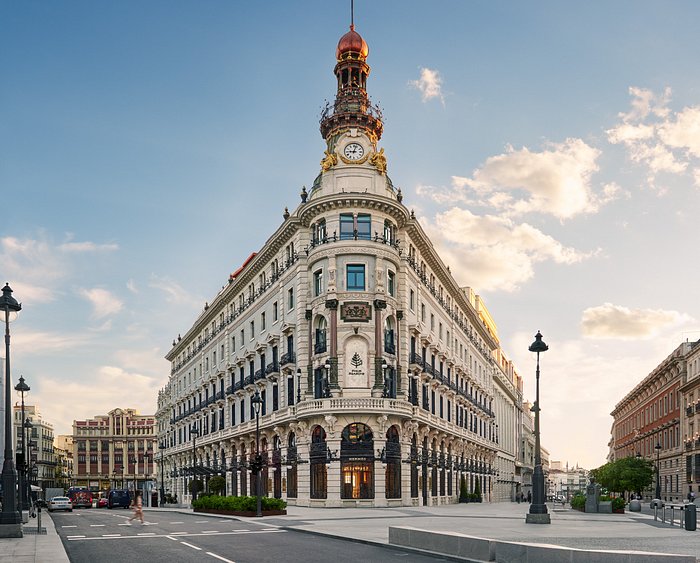 This modern and vibrant luxury hotel stands out for its location in the heart of the Spanish capital and its proximity to the best attractions in the area. The Four Seasons offers you from the prestigious presidential suite to the deluxe Seville suite, with a breathtaking view of the center of the capital and equipped with a boutique closet, a large king bed and a chaise longue by the window. In addition to a comfortable desk, marble bathroom with Jacuzzi and a cozy dining room for two. All this combined with a warm and harmonious atmosphere from inside its facilities.
However, if you are looking for a more adventurous accommodation, the premier room with terrace is the ideal option for you. It is equipped with a king bed and an extra bed, plus the view from this room is simply amazing and its private and furnished terrace is the ideal place to end the day with a magical evening. We cannot forget the different and exotic cocktail lounges and luxurious gastronomic establishments with a culinary menu created by the famous chef, Dani Garcia, deserving of Michelin stars. Although we wish we could show you everything the Four Seasons has for you,
At Top10Henonist we'll let you find out for yourself when you visit the site.
Address: C. de Sevilla, 3, 28014 Madrid, Spain.
Phone: +34 910 88 33 33
Web: https://www.fourseasons.com/es-es/madrid/
---
Thompson Madrid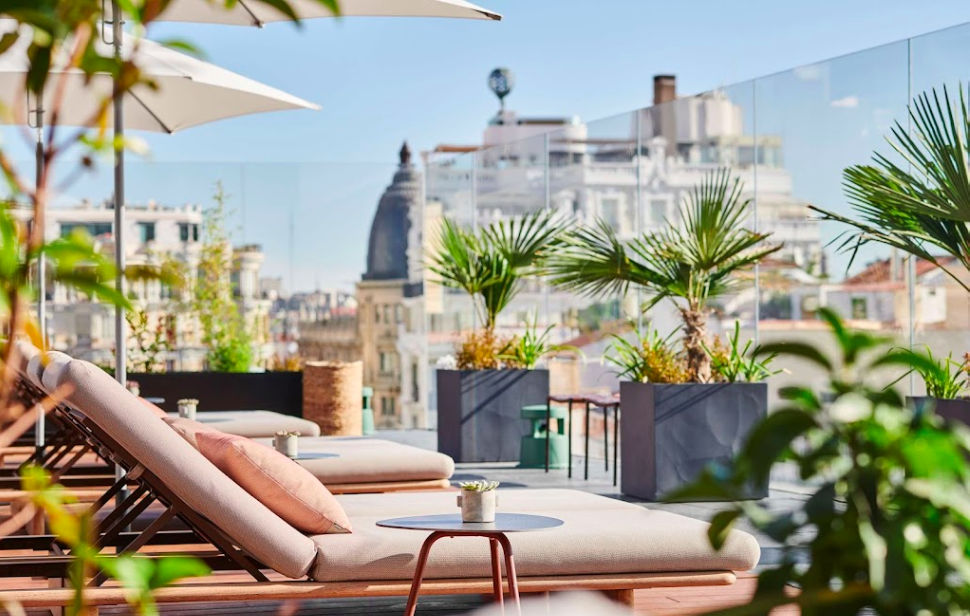 The prestigious 5-star Thompson Hotel in Madrid is the second accommodation option on our list of the best hotels in Madrid. Staying at the Thompson is, without a doubt, a unique experience that will leave wonderful memories in your mind. This hotel offers up to three different gastronomic spaces with menus for the most demanding palates, that is, it will not be necessary to leave the hotel to go out to eat, since the menu will have everything you like and even more. In addition to room service offered by Thompson Madrid Rooftop Bar.
As for its rooms, these have been created with a residential idea and decorative details that advocate technology and maximum comfort so you don't have to leave them if you don't want to, since inside you will find everything you need.
you need. In addition, the spacious bathrooms of these luxury suites are the perfect place to rest and relax. The events area and the lobby of the Thompson Madrid will make you feel as if you were in the best shopping mall, but with a touch of detail.
elegant, avant-garde, totally modern and even better, since you will also have a place to spend the night without having to leave the place. If you are looking for a different kind of stay, contact them!
Address: Pl. del Carmen, 28013 Madrid, Spain.
Phone: +34 910 62 12 34
Web: https://www.hyatt.com/hotel/es-ES/spain/thompson-madrid/madrp
---
The Madrid Edition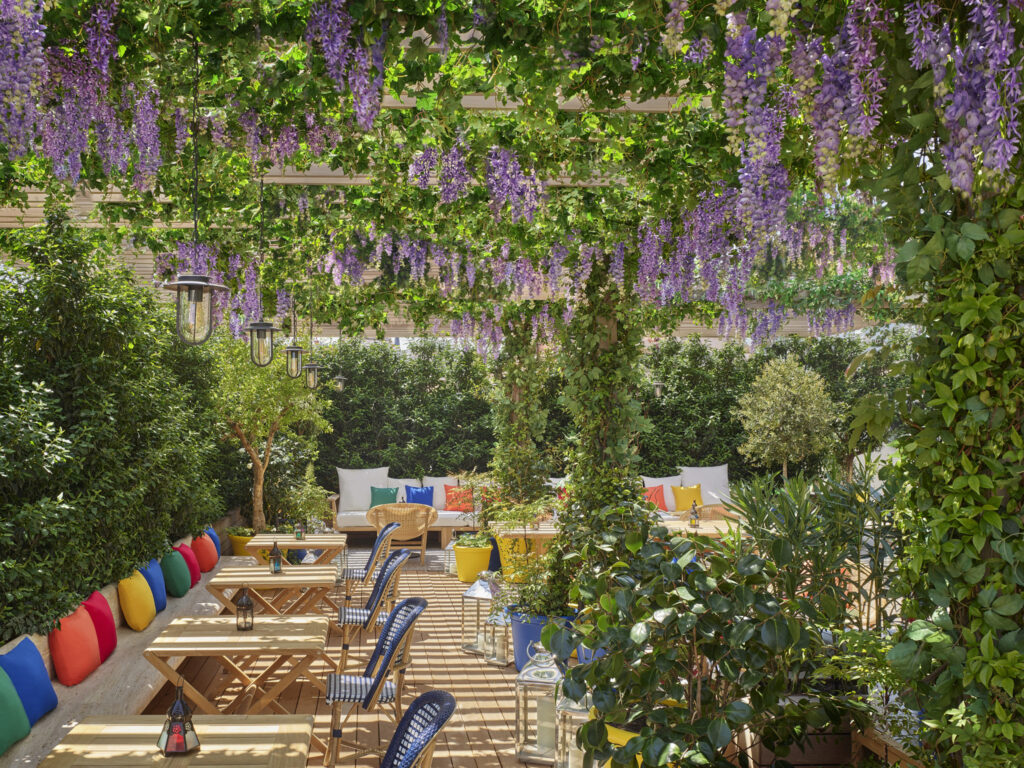 As another of the hotel frenzies that this European country has to offer, The Madrid Edition is, without fear, an exclusive, luxury lodging destination and the main sponsor of an unparalleled experience. This historic place has been designed following the main concept of "boutique hotel" imagined by Ian Schrager. It belongs to the most exclusive brand of the Marriott International hotel chain and has 200 rooms, suites and penthouses. Each of its prestigious facilities delights the eye with its elegant and innovative decorations.
The suites have independent bedrooms, living rooms and breathtaking panoramic views. But, if penthouses are your style, these luxurious enclosures are spread over two levels and include full-length windows.
From the floor to the ceiling, the view from these windows ranges from the observation of the Royal Palace to other tourist attractions in the area. In addition, in the lower part of the hotel is located a cozy and relaxing Spa decorated with
candelabra in the best baroque style. Also noteworthy is the culinary proposal offered by its two restaurants run by two of the best chefs internationally recognized and awarded with Michelin stars. Not to mention the space for cocktails in the Punch Room, the striking Lobby Bar, the unique proposal in its rooftop and its majestic and majestic spiral staircase. This is just a small part of what The Madrid Edition can offer you. If you have already decided to stay here, be sure to make a reservation.
Address: Pl. de Celenque, 2, 28013 Madrid, Spain.
Phone: +34 919 54 54 20
Web: https://www.editionhotels.com/es/madrid/
---
4. Mandarin Oriental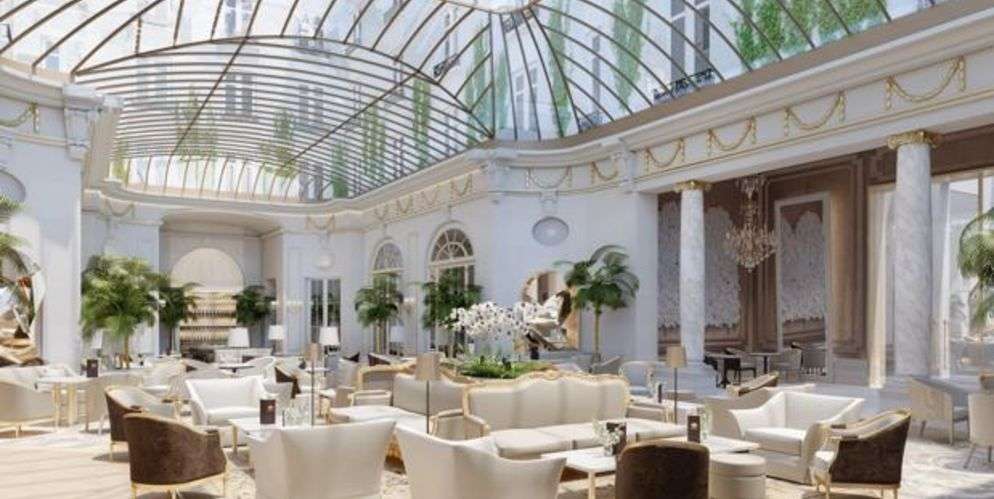 Mandarin Oriental hotel is a luxurious and very emblematic palace for the stay, it is designed with a contemporary oriental style that, without a doubt, has left more than one visitor speechless. This hotel has been the home for a short time of many royalty and important personalities from all over the world, who have marveled at the comfort and modernism offered by its suites and pools. This place not only stands out for the charm and luxury of its facilities, but also for all the services offered during your stay. The excellence of this property is a tribute to the idealistic concept of its pioneer, César Ritz.
The Mandarin Oriental hotel has five restaurants with the most eccentric and delicious culinary proposals to enjoy. These restaurants are run by one of the best chefs in Spain. In addition, if you want to enjoy a good drink in a sophisticated atmosphere during your stay, you can't miss the bars inside this palace. In addition, you will find wellness areas and exceptional fitness facilities in case you want to take care of your figure while staying at the hotel.
Address: Pl. de la Lealtad, 5, 28014 Madrid, Spain.
Phone: +34 917 01 67 67
Web: https://www.mandarinoriental.com/es/
---
5. Rosewood Villa Magna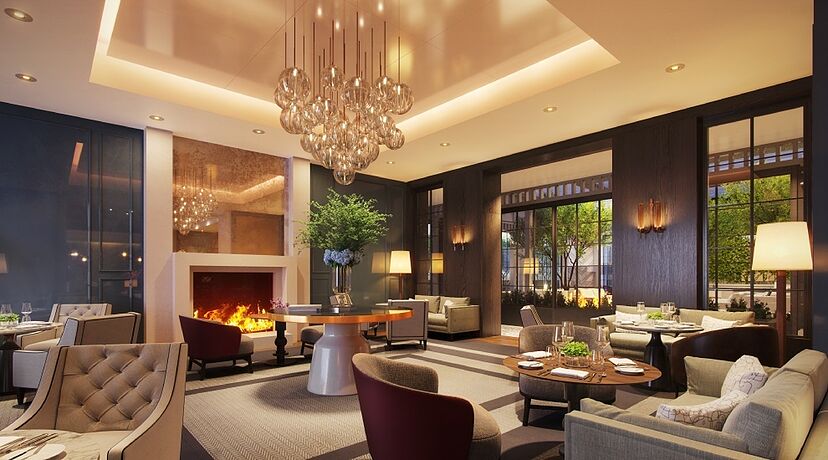 Iconic hotel in the capital of Madrid that has been renovated with the ideal of perfectionism, comfort and exclusivity. The Rosewood Villa Magna offers you a pleasant stay accompanied by a unique culinary service where you can enjoy the best and most coveted recipes from the gastronomic repertoire of its prestigious restaurants run by renowned chefs. In addition to the best drinks prepared in its bars. With its contemporary and totally refined style, this hotel boasts the spacious Villa Magna bedroom suite as one of its most outstanding facilities. Here you can enjoy a
room service accommodation, modern and elegant ambiance, as well as a breathtaking view of the Paseo de la Castellana.
If you are in a business meeting and want to take a well-deserved break, the Rosewood Spa is the right place to disconnect from reality and enjoy relaxing and rejuvenating treatments that are fully personalized. In case
If you wish to enjoy a pleasant afternoon accompanied by a good cup of coffee, Flor y Nata Café is the right place for you. This cozy and exclusive open café is another of the Rosewood hotel's must-see attractions.
visit if you decide to book a stay at this famous hotel.
Address: P.º de la Castellana, 22, 28046 Madrid, Spain.
Phone: +34 915 87 12 34
Web: https://www.rosewoodhotels.com/es/villa-magna
---
6. The Westin Palace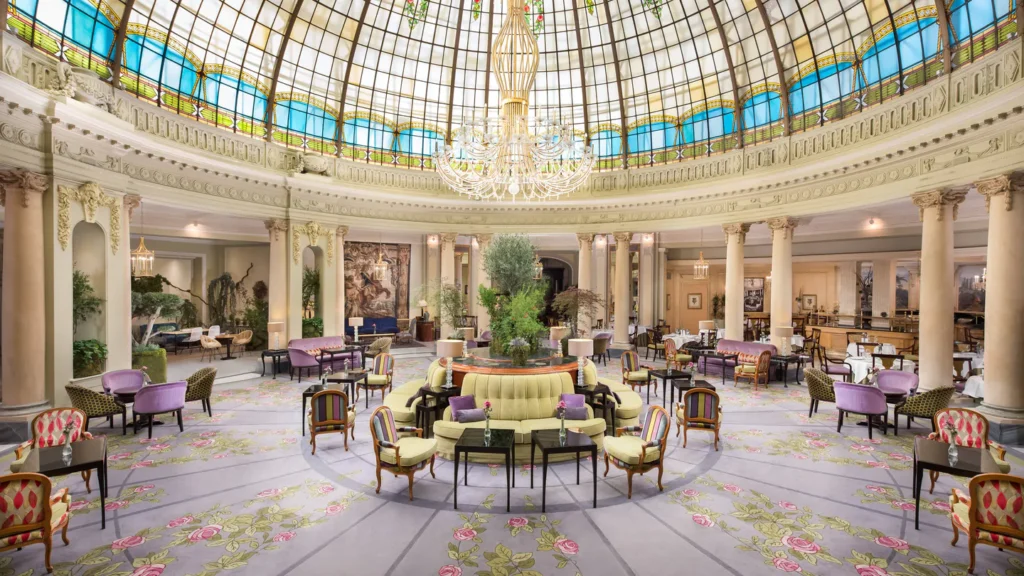 The Westin Palace occupies the sixth place in our list of the best hotels in Madrid; and no wonder, since this renowned tourist accommodation palace is centrally located where you can enjoy all the most popular attractions in Madrid. In addition, the deluxe rooms and eccentric suites have flat screen TVs, minibars, internet and air conditioning so you can fully enjoy your stay with all the comfort you deserve. There are also connected rooms with innovative bathrooms and those for non-smokers. Likewise, room service and a 24-hour front desk are small potatoes compared to what the Westin Palace has to offer.
If you are a guest of this illustrious hotel you will have the right to enjoy the sauna and you can even indulge yourself with a succulent breakfast on site. We cannot leave behind the open-air restaurant La Rotonda, located within the facilities of this hotel, which stands out for the exclusivity, flavor and technique of the culinary proposals of its menu. In addition to distracting the atmosphere with its magnificent Opera & Brunch every Sunday, as well as its artistic and musical shows. This majestic place was built by the Belgian-born hotel entrepreneur George Marquet.
Address: Pl. de las Cortes, 7, 28014 Madrid, Spain.
Phone: +34 913 60 80 00
Web:https://www.espanol.marriott.com/hotels/travel/madwi-the-westin-palace- madrid/
---
7. Santo Mauro, a Luxury Collection Hotel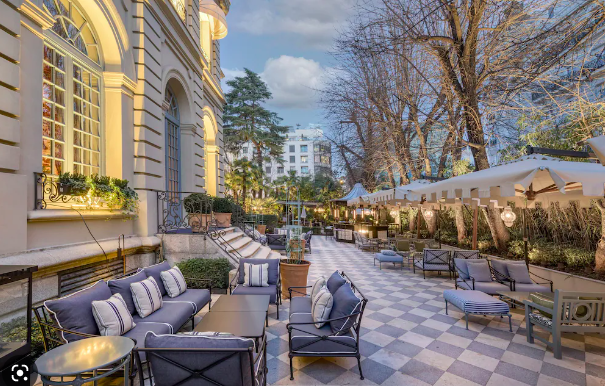 Santo Mauro, a Luxury Collection Hotel is an illustrious downtown hotel that was home to one of Spain's most influential figures, the Duke of San Mauro. With its design inspired by the 19th century, this lodging destination will transport you to a trip back in time where you will enjoy a stay with an air of renovation, modernism and services that will leave you with a pleasant experience. You can choose from any of its deluxe rooms and premium suites to spend the afternoon in its lush, fairytale-like garden.
It has an atmosphere full of music and good wine in its Wine Bar where you will discover the best cocktails and savor an excellent choice of dishes to accompany your drinks. In this place you will feel at home thanks to its period furniture and the comforts offered by its bedrooms and other spaces. The hotel's professional counseling service is perfectly qualified and trained to offer you the best suggestions and programs to see and do during your stay.
Address: Calle de Zurbano, 36, 28010 Madrid, Spain.
Phone: +34 913 19 69 00
Web:https://www.marriott.com/en-us/hotels/madlc-santo-mauro-a-luxury-collection- hotel-madrid/overview/?scid=f2ae0541-1279-4f24-b197-a979c79310b0
---
8. Gran Hotel Inglés Madrid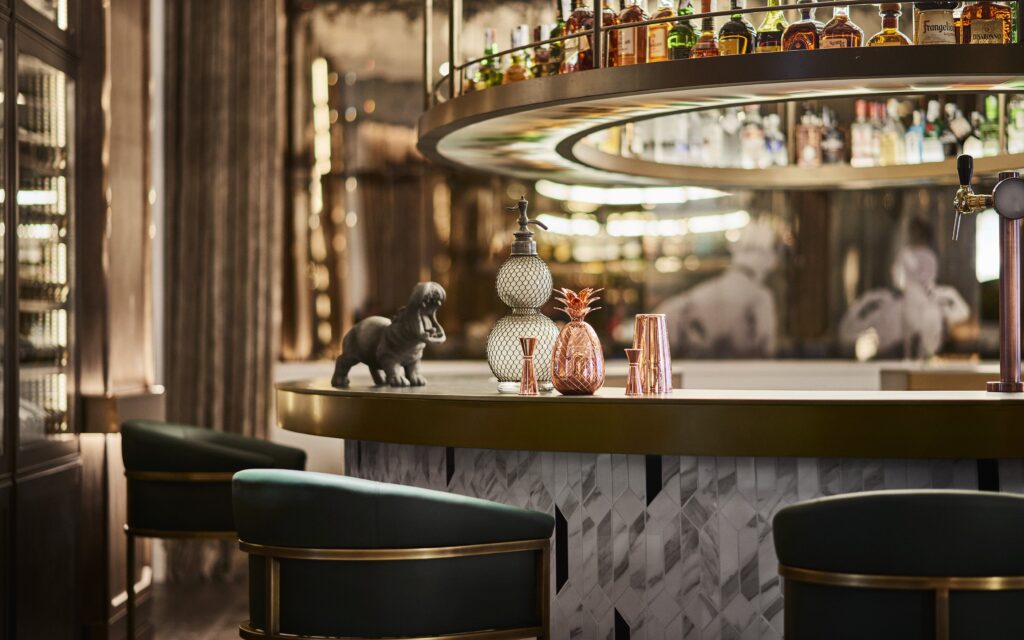 The Gran Hotel Inglés in Madrid is a luxurious 5 star hotel and did you know that it was the first hotel in Madrid to have a restaurant. It stands out for its sophisticated urban design combined with decorations inspired by the 1920s. The elegant rooms of this mind-blowing lodging site stand out for their "art deco" design where you will marvel upon entering and stumble upon bronze armchairs, crystal furniture, wooden floors and sheets made with exclusive woven cotton from India.
The Gran Hotel Inglés, as its name suggests, will make you feel as if you were inside a great city of dreams and full of history. Here you can enjoy its traditional gastronomy in its Casa Lobo atmosphere and the finest cocktails in the city at LoBbyto bar. In addition, you can treat yourself to some wellness time by visiting the Sisley Spa and improve your appearance during your stay at the Fitness Club, which is equipped with the latest Technogym technology. But if you are looking for less activity and more relaxation, you can enjoy a good book by the warm fireplace located in the hotel's library.
Gran Hotel Inglés is another good lodging option, book and enjoy!
Address: Calle de Echegaray, 8, 28014 Madrid, Spain.
Phone: +34 913 60 00 01
Web: https://www.granhotelingles.com/es/
---
9. Palace of the Dukes Gran Meliá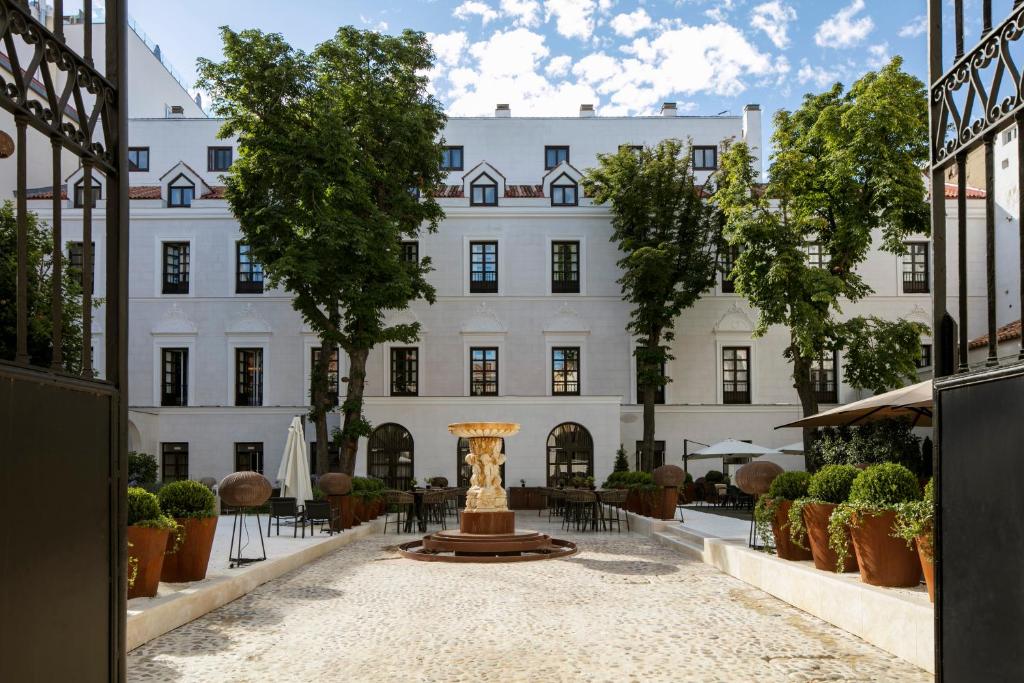 This elegant hotel is located in the epicenter of an ancient and famous 19th century mansion. In this prestigious Palace of the Dukes you can book a unique stay thanks to the exclusivity offered by its luxurious suites with living room, separate bedrooms and modern bathrooms for the complete enjoyment of the whole family. In addition, its rooms have wooden floors, flat-screen TV, free WiFi service, a minibar for you to prepare your meals, and a private bathroom with shower and bathtub.
drinks according to your whim and even terraces so that you can enjoy the best view of the city center of Madrid.
Not to mention that you will find a luxurious bar, a refined restaurant and a gastronomic tapas bar with a terrace for you to savor the best recipes on the menu while you are dazzled by the view around you. There is also an area
for meetings and private business center in case your stay is for professional reasons. The hotel also offers transportation to and from the airport to make your trip easier, but if you arrive by car, you can park it in its free parking lot with the best and most organized surveillance to make your stay worry-free.
Address: Cuesta de Sto. Domingo, 5, 28013 Madrid, Spain.
Phone: +34 915 41 67 00
Web: https://www.melia.com/en/hotels/spain/madrid/palacio-de-los-duques-gran-melia?utm_medium=organic&utm_source=uberall&utm_content=dynamic
---
10. Relais & Chateaux Heritage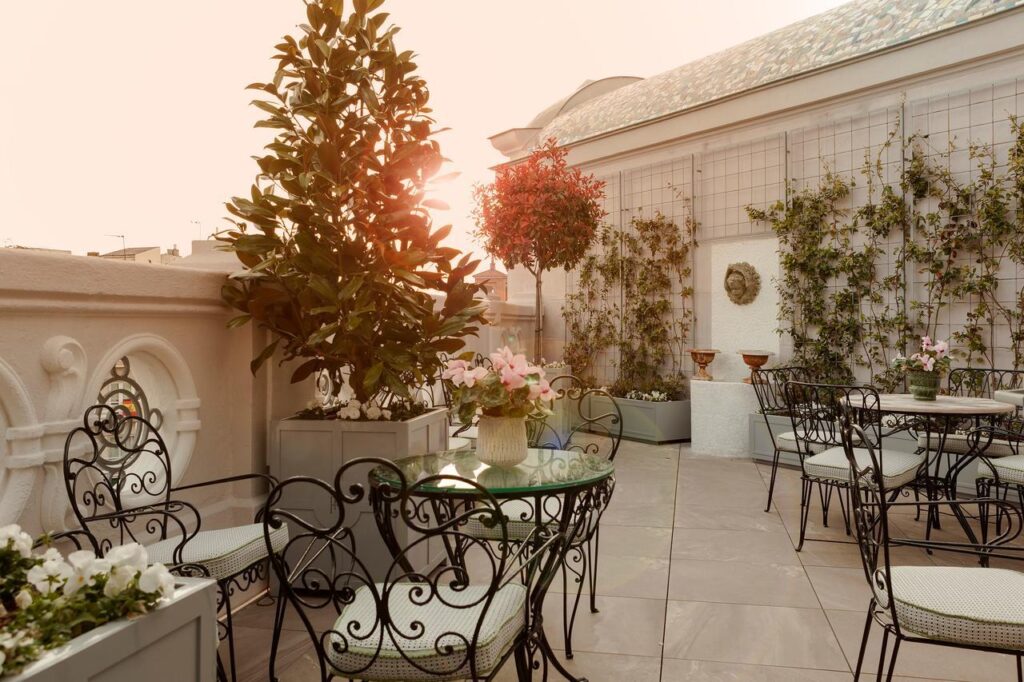 Relais & Chateaux Heritage e Hotel is the ultimate accommodation destination.
recommended by Top10Hedonist for you to complete this computer journey
about the best hotels in Madrid with success. This luxury lodging destination
is located in one of the most prestigious neighborhoods in Spain and offers you
classic rooms, family rooms, junior suites, superior double rooms, superior double rooms
and even the double deluxe. All of them have unimaginable amenities and innovative bathrooms with independent heating, hairdryers, bathrobes and even slippers.
to make you feel at home.
Because the Heritage Hotel cares about making the experience exceed your expectations, the
you will also be delighted by the healthy and delicious recipes of the
one of the best cooks in the world, chef Mario Sandoval, who has been
will be in charge of showing you the particularity and diversity of its proposal.
while you enjoy an exotic atmosphere full of the best vibes.
In addition, the majestic design of its interiors will transport you to a
setting similar to an art museum. If you want to bring your furry friend, the
hotel will allow you access with your pet.
Address: Calle de Diego de León, 43, 28006 Madrid, Spain.
Phone: +34 910 88 70 70
Web: https://www.relaischateaux.com/us/spain/heritagemadrid-madrid
---
Now that you have these 10 options to enjoy the best accommodations
while sightseeing in the heart of Madrid, we at Top10Hedonist hope you will enjoy
of a stay like a celebrity.