Top 10 Best Restaurants in Toronto
Toronto is a dynamic metropolis that not only stands out for its skyscraper center and its tourist attractions, but also for the great variety of gastronomic places that do not disappoint the palate and are worth visiting. If what you want is a quick guide to good places to eat in the city, we at Top10Hedonist have brought for you a list of the 10 best restaurants to visit in Toronto. Join us!
---
Sushi Masaki Saito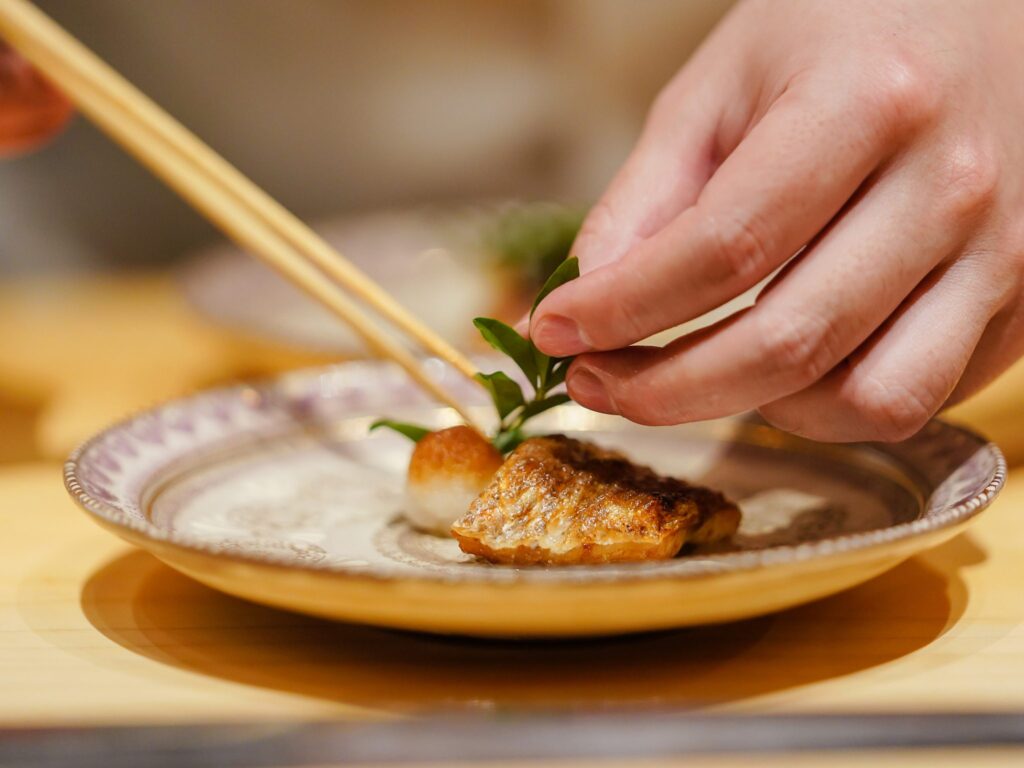 Located in a cozy Victorian building, the great Sushi Masaki Saito is one of Toronto's most iconic sushi restaurants. The subtle concept of its interiors will make you live an experience in the best style of an old neighborhood in Tokyo.
Its eccentric and delicious dishes are prepared with pure ingredients respecting the Edomae tradition, from its delicious appetizer box to its Chirashi and Tuna Sashimi, at Masaki Saito you will enjoy the best omakase menu with seasonal specialties.
Address: 88 Avenue Rd, Toronto, ON M5R 2H2, Canada
Phone:
+1 416-924-0888

Web:
https://www.masakisaito.ca/

---
Kiin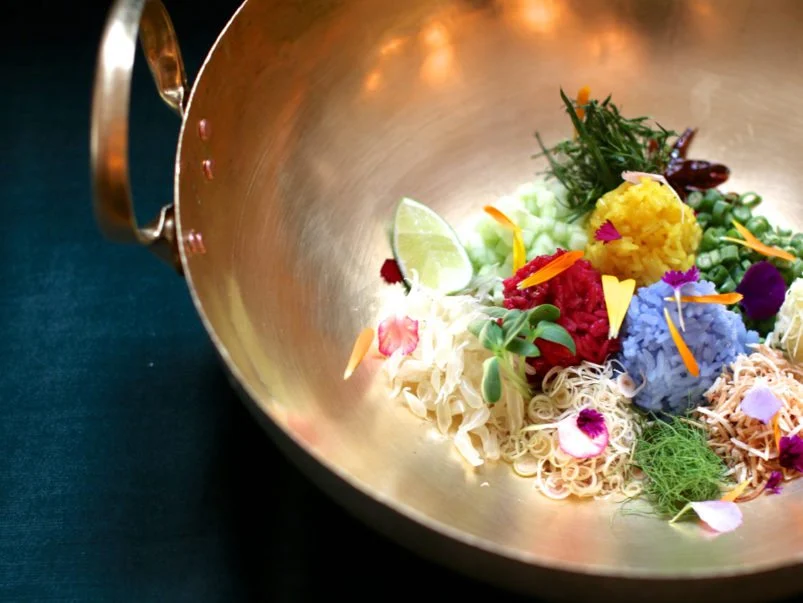 Kiin is an excellent alternative for Thai food lovers. The word "Kiin" means "to eat" in Thai. And no wonder, because this is what you will enjoy the most when you get to this place.
With a colonial style architecture, in this restaurant you can delight yourself with the delicious rib with pearl onion in curry sauce or with the rich Dumplings that does not disappoint at all. Of course, these are only suggestions from the wide range of dishes that you will find in their menu. Visit it for a unique culinary experience!
Address: 326 Adelaide St W, Toronto, ON M5V 1R3, Canada
Phone:
+1 647-490-5040

Web:
https://www.kiintoronto.com/

---
Le Select Bistro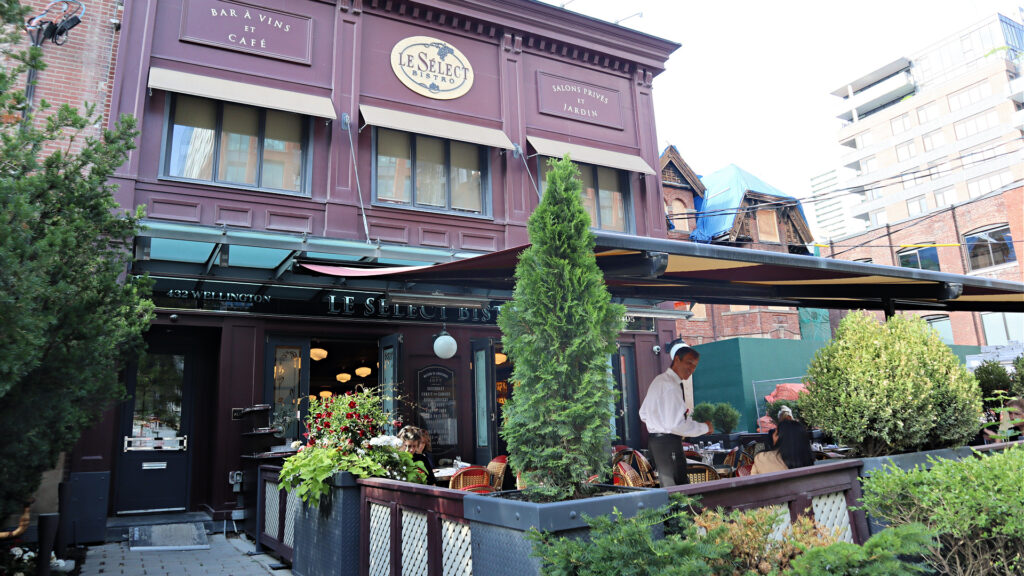 This prestigious restaurant ranks third on our list of the top 10 restaurants to visit in Toronto. Le Selec Bistro is an elegant place with many stories to tell through its architecture and culinary menu.
At their table you can enjoy delicious mussels with french fries or their famous crevette cocktail with shrimp. In addition, Le Select has one of the largest wine caves in Canada with over 1200 labels and bottles with exclusive flavours dating back to 1947.
Address: 432 Wellington St W, Toronto, ON M5V 1E3, Canada
Phone:
+1 416-626-6262

Web: https://www.leselectbistro.com/
---
Canoe Restaurant and Bar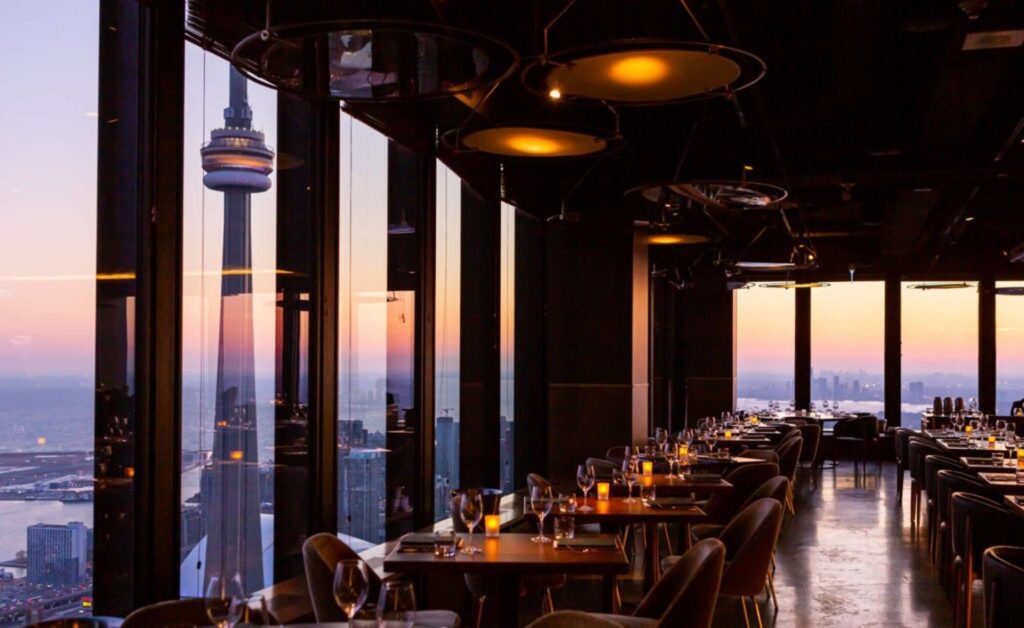 Canoe is an emblematic bar-restaurant with a dreamlike view of the city. It has luxurious and private dining rooms for those who wish to plan something special and intimate. In its culinary menu you will find delicious dishes such as Burrata with cucumbers or Risotto in Parmesan cream.
Its dessert menu offers creative presentations that are pleasing to the palate and to the eye. Nor can we forget its extensive wine list of the best vintage; therefore, if you are in Toronto, be sure to visit the great Canoe, you will not be disappointed.
Address: 66 Wellington St W 54th floor, Toronto, ON M5K 1H6, Canada
Phone:
+1 416-364-0054

Web:
https://www.canoerestaurant.com/

---
Scaramouche Restaurant Pasta Bar & Grill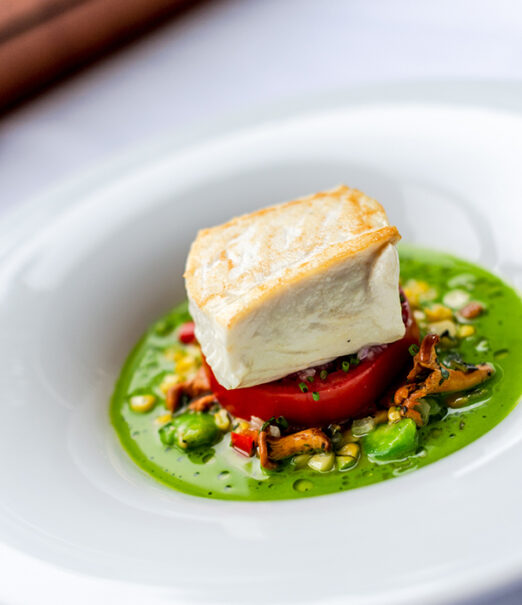 With spectacular views of the Toronto skyline, the Scaramouche offers a complete dining experience full of culinary delights. Diners have praised dishes such as Sea Bass, Hickory Chicken and his famous Pepper Pasta.
In addition, its menu with delicious desserts and its extensive wine list along with the pleasant atmosphere and the attention they offer, make this place an excellent choice to visit.
Address: 1 Benvenuto Pl, Toronto, ON M4V 2L1, Canada
Phone:
+1 416-961-8011

Web:
https://www.scaramoucherestaurant.com/

---
MARBL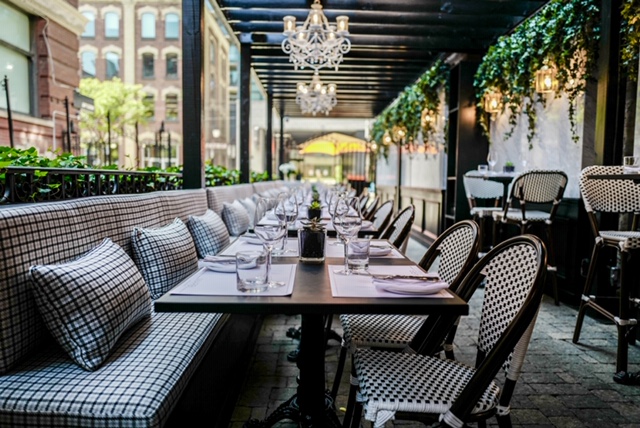 With outstanding customer service and perfectly executed recipes, MARBL ranks sixth on our list of the top 10 restaurants to visit in Toronto .
The MARBL not only stands out for its efficient service, but also for the beauty of its interiors, its live shows and the quality and flavor of its dishes. Its famous Brussels sprouts and meatballs are excellent options to pamper the palate.
Address: 455 King St W, Toronto, ON M5V 1K4, Canada
Phone:
+1 416-979-2660

Web:
https://marbltoronto.com/

---
Edulis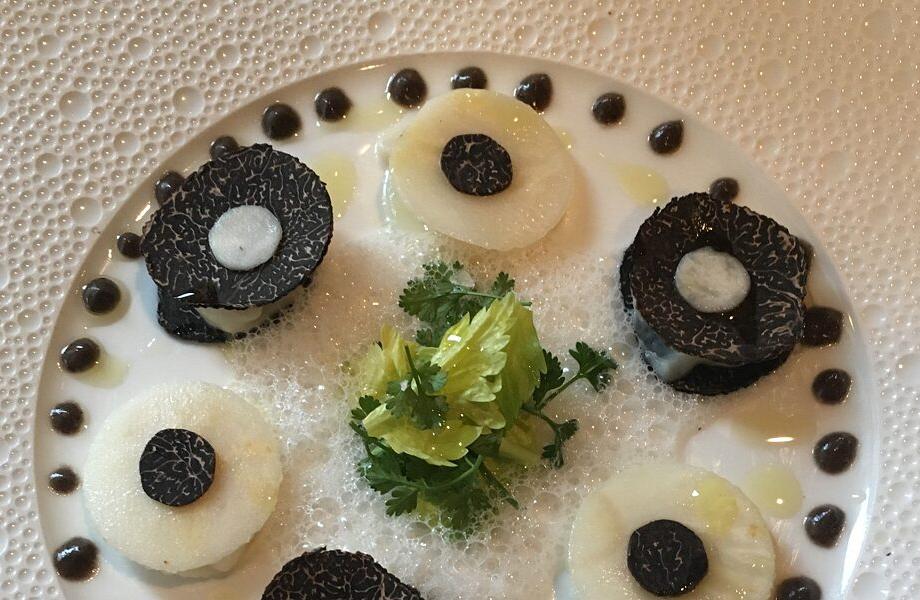 Edulis restaurant is a good alternative if you wish to enjoy typical Canadian food or European dishes prepared with the best technique and seasoning. Its fish and seafood are presented with the best quality and flavor.
On Sundays you can enjoy a special lunch until noon. The gastronomic experience is risky and unrepeatable, since it is based on the blind trust of the chef's criteria. If you walk around the city, do not hesitate to make a reservation.
Address: 169 Niagara St, Toronto, ON M5V 1C9, Canada
Phone:
+1 416-703-4222

Web:
https://www.edulisrestaurant.com/

---
Alo Restaurant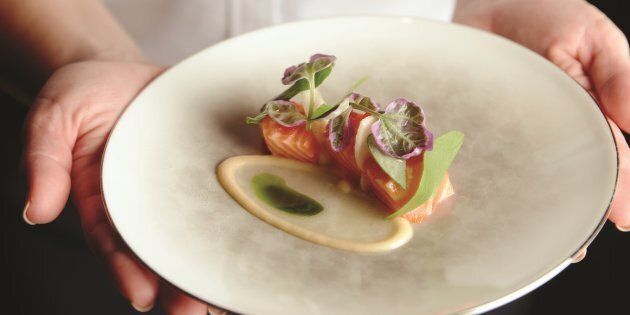 Alo is a contemporary French restaurant located on top of a building in the city. It is iconic for presenting international dishes made with quality ingredients that generate an explosion of flavor.
It offers a tasting menu and has a private dining room with bar and kitchen. At Alo you can enjoy a cocktail reception serving a trio of canapés and a glass of sparkling wine.
Address: 163 Spadina Ave, Toronto, ON M5V 2L6, Canada
Phone:
+1 416-260-2222

Web:
https://alorestaurant.com/

---
CN Tower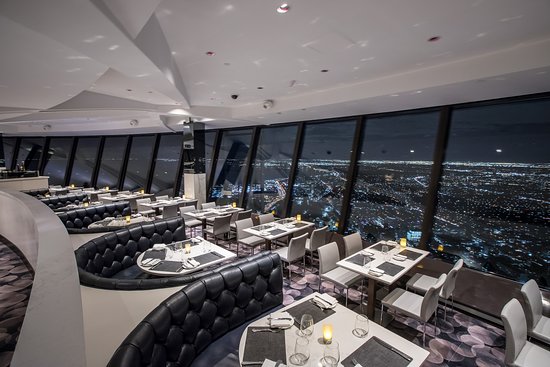 CN Tower is one of the most emblematic places to eat in Toronto for offering a unique gastronomy full of flavors and a breathtaking view at more than 351 meters high.
Once you have enjoyed your tasty meal and finished your dessert, as part of the menu and as a complimentary gift from the house, you will have access to the observation deck levels and the Glass Floor of the CN Tower for a magical evening experience.
Address: 290 Bremner Blvd, Toronto, ON M5V 3L9, Canada
Phone:
+1 416-362-5411

Web:
https://www.cntower.ca/dine-at-360-restaurant/overview

---
20 Victoria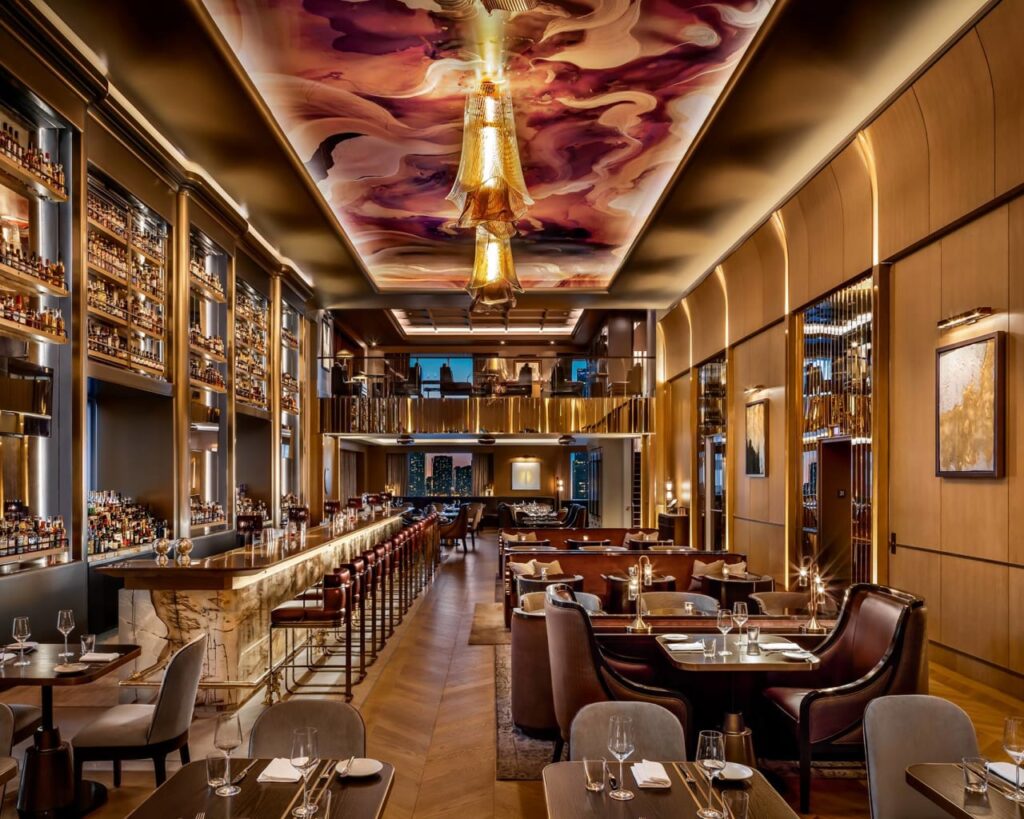 We finish the list with the cozy restaurant 20 Victoria. It is known for being located on a small stretch of Toronto street and stands out for being an intimate dining room with a hidden bar offering a full menu of over 7 perfectly prepared dishes.
In addition, the wine list of its bar has been carefully selected to offer the best labels. To accompany the menu, 20 Victoria offers a beverage pairing to suit all tastes.
Address: 20 Victoria St, Toronto, ON M5C 2A1, Canada
Phone:
+1 416-804-6066

Web:
https://www.instagram.com/twentyvictoria/

---
Now that we've made the difficult task of finding dining options in the city easier for you, Top10Hedonist recommends you choose from one or more of the top 10 restaurants to visit in Toronto .